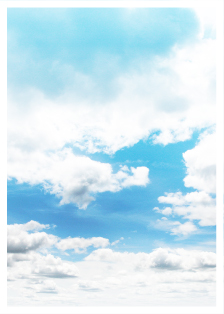 Nay's Mall provides products in a wide variety of categories from the arts to self help to sports. The majority of the products we feature are digital content consisting of e-books, software, videos and memberships. These products can be purchased and used immediately. There are no more waiting for deliveries or driving to the store. Nay's Mall, also, will feature some products from our large Corporate partners. They provide us the ability to market and sell their products including some of the most popular items on the market today.

All digital content comes with a minimum 60 day money back guarantee. Other products come with the manufacturer's guarantee. 

Our Retail Mall has a wide variety of products from clothing to cosmetics to sporting goods. Nay's Mall only carries top of the line products that are trusted and reliable. Prices range from very economical to very expensive. Whatever the price point, Nay's Mall pricing is usually the best value on the market. Many of our products are unique and with our list of Retailers growing every day...we expect a few more very special and uniques shops.

Nay's Mall is committed to 100% customer satisfaction!

Always Remember......If you can't find what you are looking for at Nay's Mall, send us an email and we will find it for you. 

Nay's Mall is committed to 100% Customer Satisfaction!

Just wanted to let you know I have used a number of your products for myself and my family as well as for my business. They have always exceeded my expectations. Keep up the great work - love looking for new stuff

LIKE OUR PRODUCTS?

Send Us An Email!

Your One Stop Online Shopping Mall!

What Do You Need?

What are you looking for? We have it! Our wide selection of products include books and eBooks, entertainement, fashion, jewelry, skin care, gifts and gadgets, children's things, sporting goods, event tickets, diet programs, better health, pet products, deep discount stores, food and drink products in our food court and products for school and busness. 

A CONTINUING TRACK RECORD

That reputation continues today, and will carry on far into the future. Nay's Mall customers know that excellence is in the very foundation of the business. If you, the valued customer aren't getting the highest level of service to meet your needs, contact us using the form on the Contact page.

Email us to learn more about our products.

All of our digital products have a risk free 60 day money back guarantee!